Class Of 1972
Shawnee Mission Northwest

High School

~ Shawnee, Kansas
ATHLETIC & FACULTY AWARDS
Page Created May 31, 2014
Page Updated: January 15, 2018
HALL of FAME
FACULTY AWARDS
Through the years our school and especially our faculty staff have received state recognition, local, district, national honors and special rewards for their service and excellence in the classroom and in our community.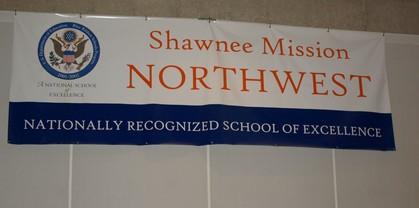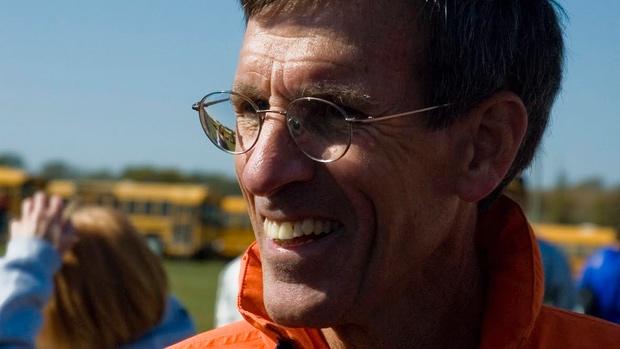 Kansas Cross Country Coaching Legend Van Rose Retiring At End Of Spring Track Season
By
Cory Mull
Jan 10, 2018
"Running isn't painful, pain is hitting your finger with a hammer. Running is uncomfortable. It's not painful." - Van Rose
http://www.milesplit.com/articles/230553/kansas-cross-country-coaching-legend-van-rose-retiring-at-end-of-spring-track-season#.Wld465edHew.facebook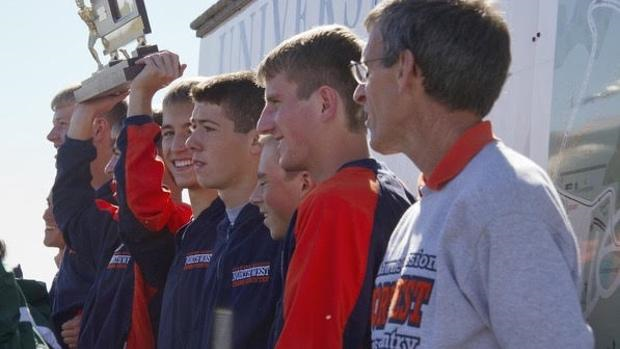 Class of 2018
Inductees into the SMNW Athletic Hall of Fame
Coach Rich "Kuz" Kuzydym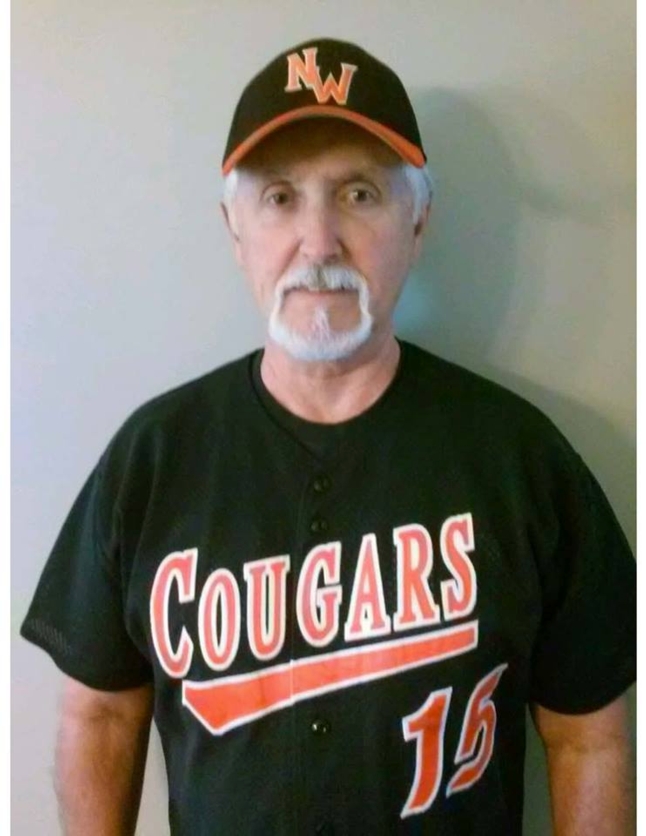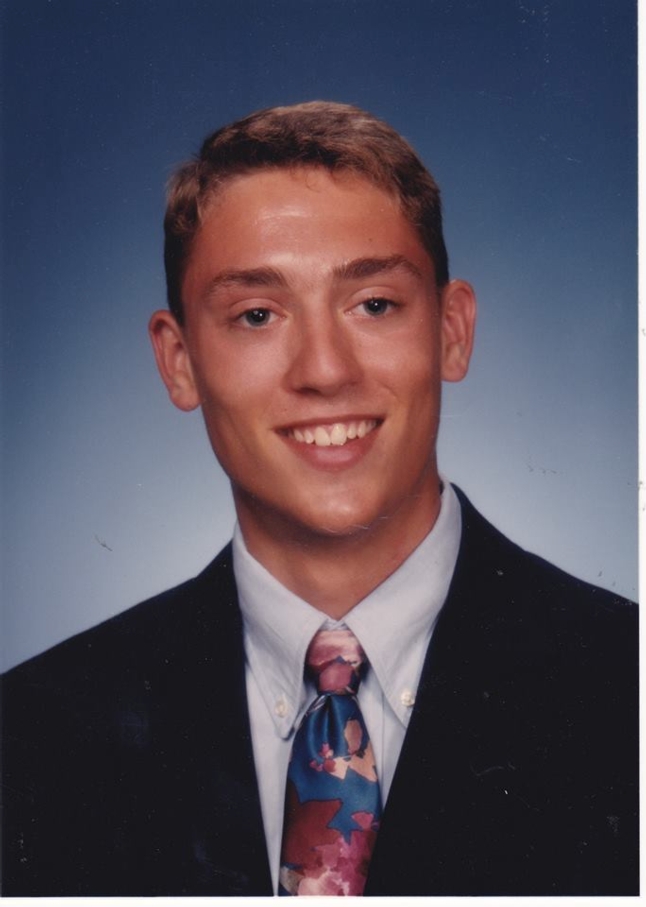 Steve Fein Class of 1995 XC & Track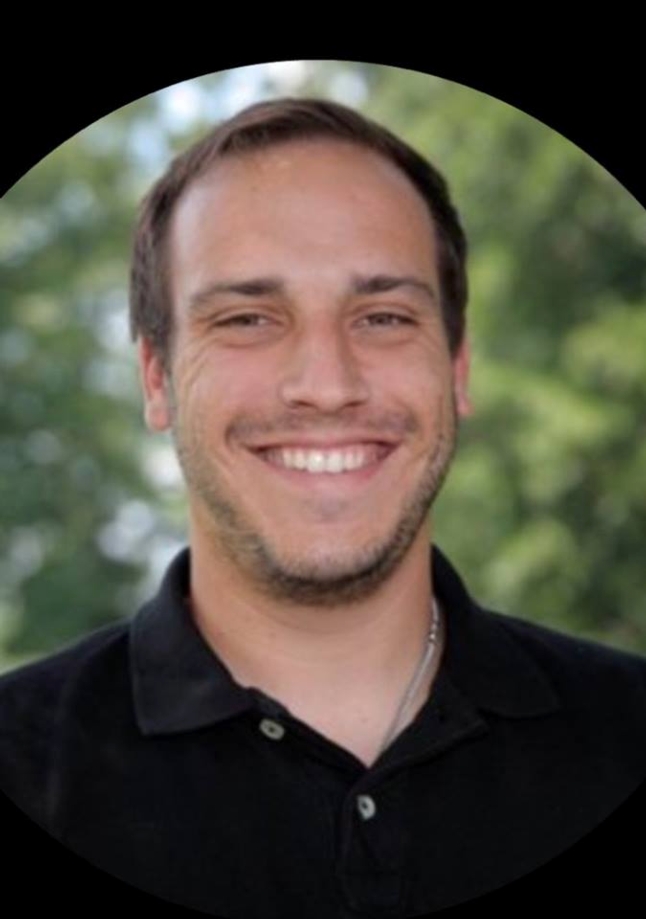 Adam Giacalone Class of 2010 Baseball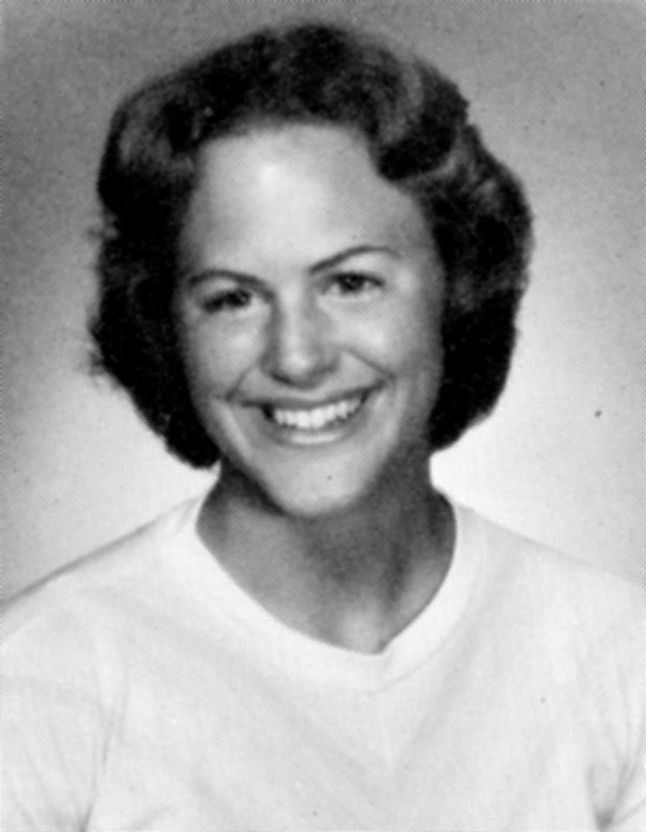 Kathy Ross Johnson Class of 1979 Gymnastics
Story from the SMNW Athletics Facebook Page http://www.facebook.com/SMNWAthletics/photos/pcb.1585398131517405/1585387881518430/?type=3&theater
October 16, 2017 ~ Congratulations to the four new inductees as members of the Class of 2018 SMNW Athletic Hall of Fame:
Rich "Kuz" Kuzydym: Head Baseball Coach 1984-2014 Coach... Kuz is responsible for all 3 of the baseball state titles (1990, 1991, 1993) at Shawnee Mission Northwest. He was the leader for Cougar baseball for 31 years (1984-2014), 26 that were winning season. In addition, Coach Kuzydym brought his teams to 20 regional finals, earning 14 titles. His team had 14 Kansas State appearances, which included 10 in the final four; earning one fourth place finish, six third place finishes, and culminated with three State Championships. His state record of 22-12 (nearly a 65% winning percentage) at the highest level of post-season competition. Throughout his tenure, Coach Kuz had 90 plus players go to play college baseball, and had six who were eventually drafted in the Major League Baseball first-year player amateur draft. Prior to his 31 years as head coach he was the assistant coach from 1974-1983.
Kathy (Ross) Johnson: Class of 1979, Gymnastics Kathy competed her sophomore and senior years, taking her junior year off to care for her family, she was a Kansas State Champion in all-around both years. This is the highest individual honor in high school gymnastics. She also won several events, including floor exercise and vault. Her legacy in the gymnastics arena has not only withstood the test of time at Shawnee Mission Northwest, but also at the State level. KSHSAA records still include her name, with her floor, vault and all-around scores among the top in the State, after nearly 40 years
Steve Fein: Class of 1995, Cross-Country & Track Eight-time varsity letterman (four in cross country and four in track)
Steve received numerous accolades to make him worthy of this honor. He is the school record holder in both the 1,600 meter and 3,200 meter run. He is a four time Kansas 6A Kansas State Cross County placer; being a state champion for three straight years (sophomore-senior seasons).
Adam Giacalone: Class of 2010, Baseball Nobody is perfect, but Adam Giacalone's high school baseball career was that way when he pitched at SMNW. The Class of 2010 two-way player had many accolades throughout his high school baseball career, including throwing the first two perfect games in school history, He is a two-time All State selection. Adam's senior year, which will be one of the most noted individual accomplishments in the Cougar baseball history. Adam's senior year he was a finalist for Kansas Gatorade Player of the Year and awarded Kansas Association of Baseball Coaches 6A Pitcher of the Year.
Please join us as we honor this tremendous Hall of Fame Class of 2018 at their induction ceremony January 12, 2018 at halftime of the boys basketball game vs SME.
January 12, 2018.... Class of 2018 Induction Ceremony into the SMNW Athletic Hall of Fame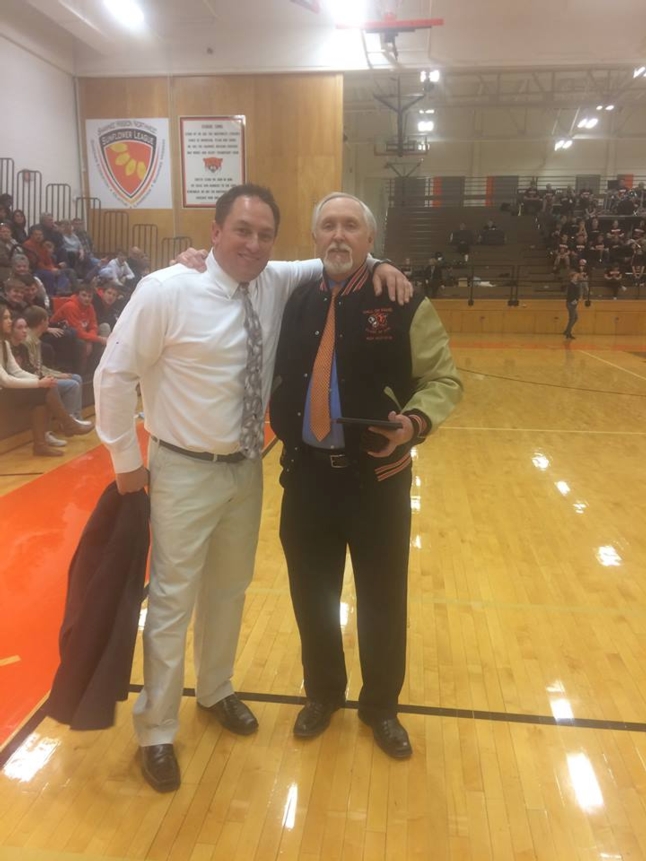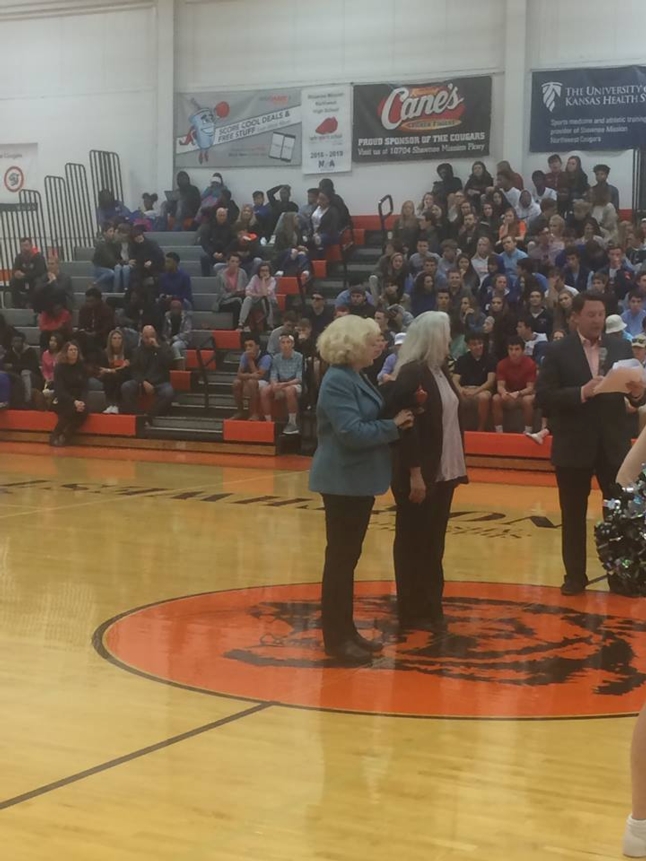 Rich "Kuz" Kuzydym: Head Baseball Coach 1984-2014 Kathy (Ross) Johnson: Class of 1979 Gymnastics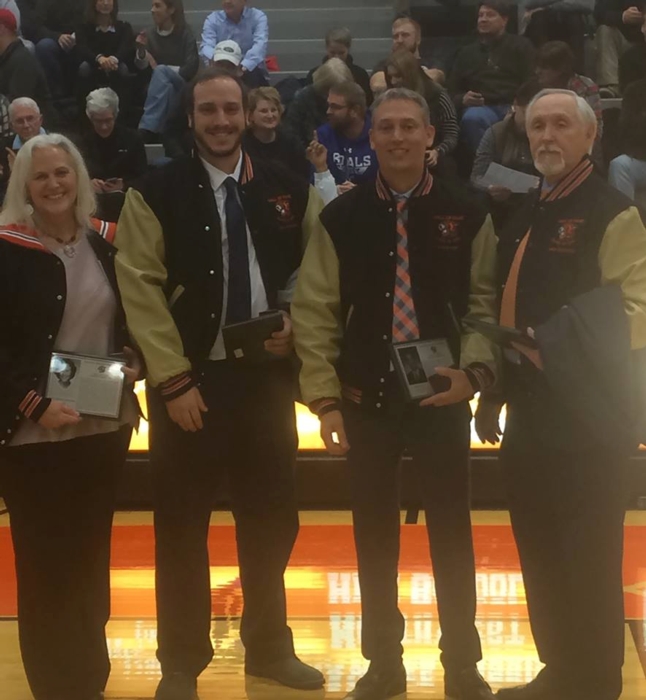 Kathy (Ross) Johnson '79, Adam Giacalone '10, Steve Fein '95 & Coach Kuzydym
http://www.shawneedispatch.com/news/2017/nov/22/smnw-announces-2018-hall-fame-class/
Van Rose, the first inductee into the SMNW Athletic Hall of Fame
https://www.facebook.com/john.dow.509/posts/10212127191192647?comment_id=10212127768727085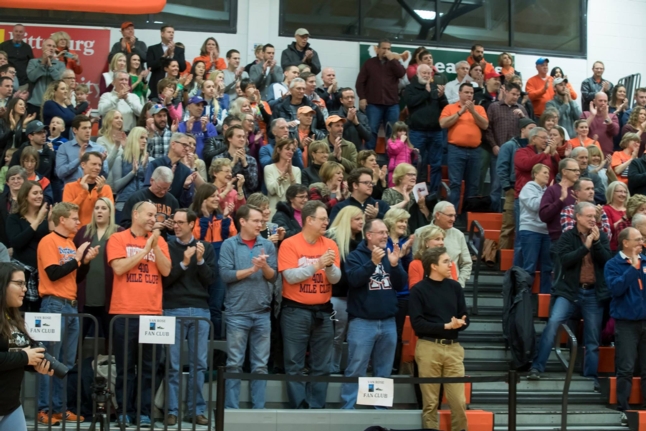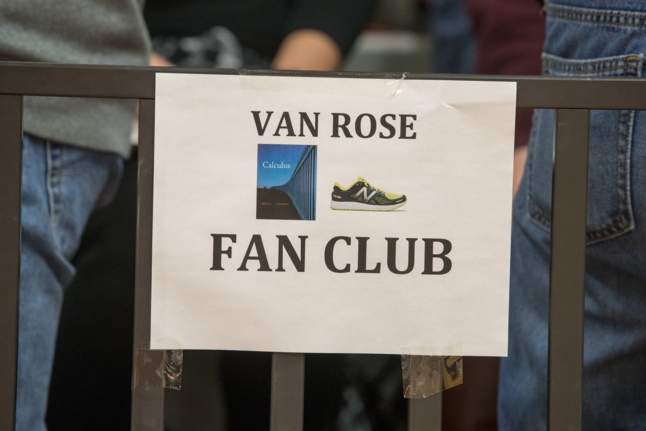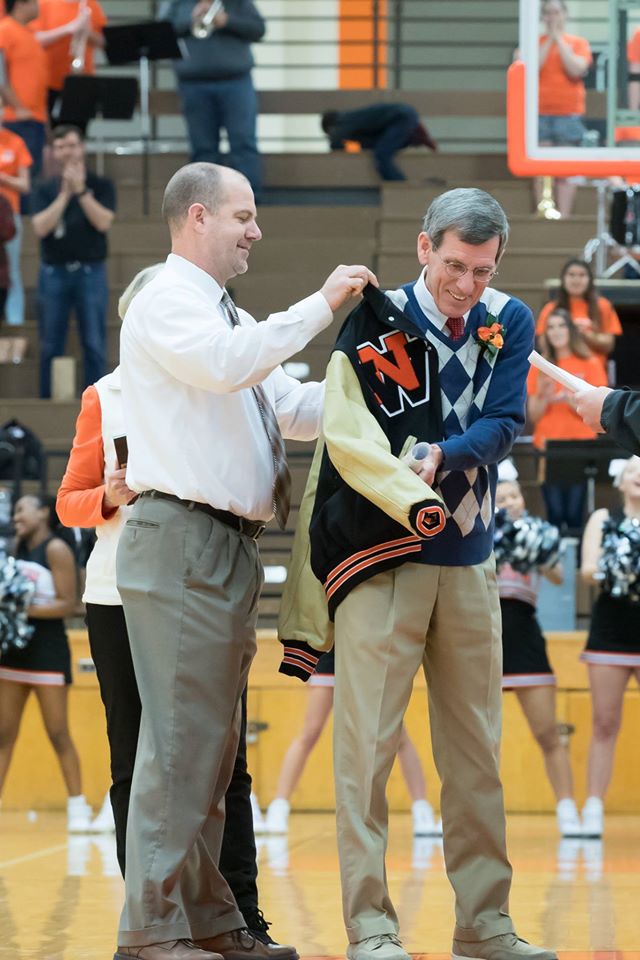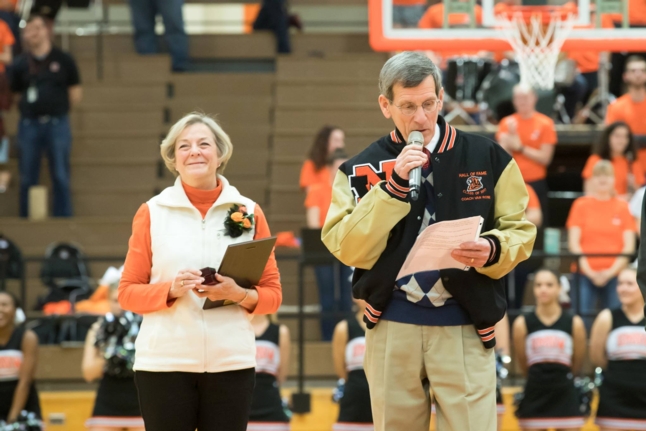 February 3, 2017 ~ (From the SMNW Athletics/Facebook page) Van Rose, the first inductee into the SMNW Athletic Hall of Fame, has set the high bar. It was a night of celebration as Coach Van Rose receives one of his recognition gifts, when nephew (and current boys head basketball coach, Mike Rose, puts a letter jacket on him). His wife Judy, a significant impact throughout Coach Rose's career and success through her unconditional love and support, and finally just a sampling of the Van Rose "Fan Club" who came to offer support and congratulations to the man who has impacted the lives of so many. Special thanks to all who helped to make this a positive memory for Coach Rose and SMNW. Also great thanks to Shawn Haley, Haley Photography or helping to capture the memory with these pictures.
Applications and recommendations for future inductees, for the Class of 2018, will begin in the very near future. If you would like to present a nominee forms will be available to down load on this site (in the near future) or you can call the SMNW Athletic Office, 913-993-7400 and ask to speak with Angelo Giacalone, Athletic Director.
https://www.facebook.com/SMNWAthletics/
Congratulations Coach Rose!
One of these special individuals is our own Mr. Ron Poplau; in 2006 he won the "Kansas Teacher of Year". Mr. Poplau was inducted into the Kansas Teacher Hall of Fame in 2010. Inductee, into the National Teachers Hall of Fame also an inductee, Mid-America Education Hall of Fame. Selected as the Shawnee Citizen of the Year in 2005. Sent to Russia for a Volunteer Program, requested by the U.S. State Department. "The Most Passionate Teacher in America", an article that was written by J. William Towne in 2008.
Click on the links below for wonderful articles and videos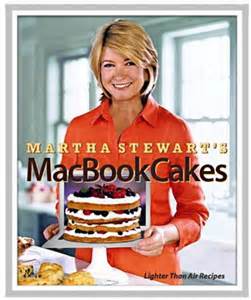 Mr. Poplau and his son are on the Martha Stewart's Show. Click on Martha's picture and watch this fun video and see what Mr. Poplau receives from her.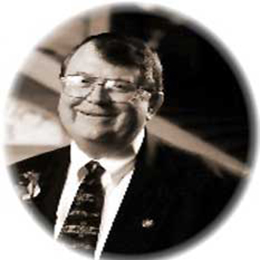 "The Most Passionate Teacher" article by J. William Towne
Sorry ... this page and link cannot be displayed... page has been removed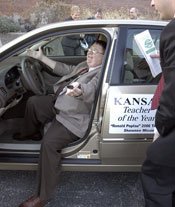 Ron Poplau, the 2006 Kansas Teacher of the Year, was presented the keys to a 2006 Chevy Malibu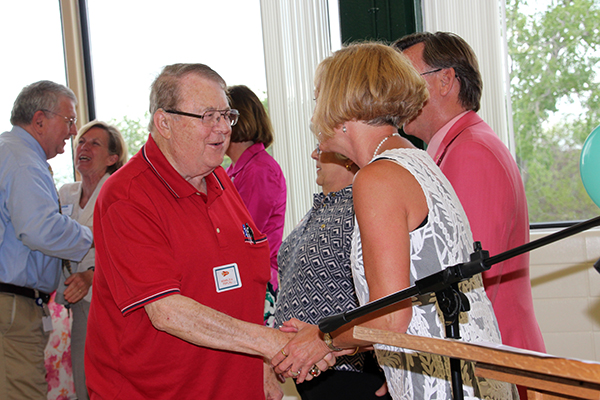 On May 8, 2015 the Shawnee Mission School District honored their faculty and staff members for their lifelong service; one of them was our own Mr. Ronald W. Poplau. More than 100 faculty and staff members will retire from Shawnee Mission this year. Each retiring attendee was presented with a plaque and gifts as a token of thanks.
------------------------------------------------------------------------------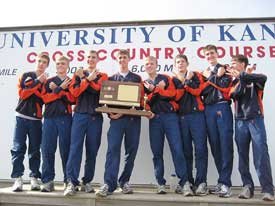 Legendary Coach! Coach Van Rose has been coaching runners, bringing championships time after time. When he's not coaching you'll find him at the chalkboard writing out another math problem just like he did when our school first opened in 1969. To say Coach Van Rose knows how to go the distance is an understatement. He has led Shawnee Mission Northwest cross country athletes to more than 30 state titles. Starting in the year 2000, the Kansas Cross Country and Track & Field Coaches Association began recognizing a classification coach of the Year in Cross Country. Coach Rose was the first to receive this honor. Recently (May 2014), he received recognition for his 45 years of service as a math teacher in the Shawnee Mission School District (SM East one school year 1968-69, SMNW forty-four school years 1969-2014).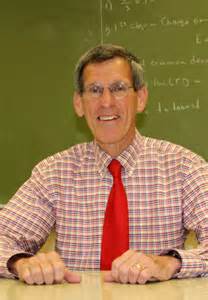 In 2014 Van Rose celebrated 45 years of service with the Shawnee Mission School District as a coach on the course and in the classroom.
First Member of SMNW Sports Hall of Fame
Come join SMNW in honoring Coach Van Rose, who will be the first inductee into the SMNW Athletic Hall of Fame. Coach Rose has served as a member of the faculty and coaching staff since the opening of SMNW in 1969. As head cross country coach he has won 34 state championships with nine runner-up honors at the state championships. In addition he has 14 individual Kansas State championship titles in cross country. Several other accolades have bestowed Coach Rose throughout his tenure.

Please join us as we honor this icon with his induction on February 3, 2017 at halftime of the boys basketball game vs Lawrence Free State.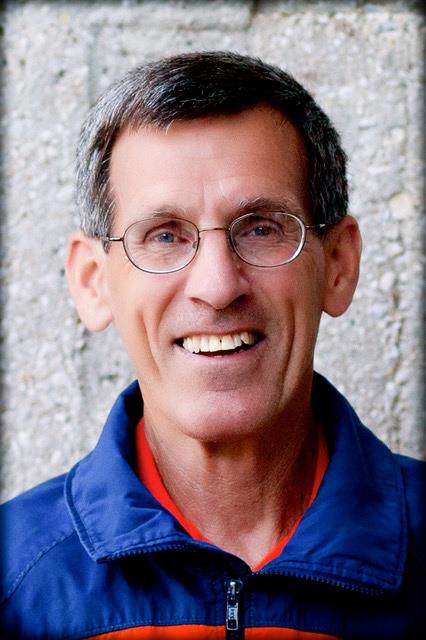 ------------------------------------------------------------------------------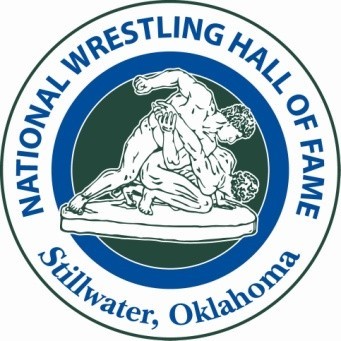 Selected as an All-State (Oklahoma) Coach of the Year in 1993
Inducted into the National Wrestling Hall of Fame, honoree Richard DeMoss received a Lifetime Service Award in 1998.
In 1993 Coach DeMoss was recognized by the Oklahoma Coaches Association for his efforts and for his team's success, named Coach of the Year in Oklahoma.
Hint: Click on a photo to start the Slide Show